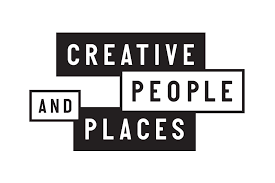 Creative People and Places
SBSA has been leading the development of a £1.6M Creative People and Places proposal to Arts Council England.  
With a working title of My Thurrock, the proposals seek to energise 84,887 residents in the forging of a confident new arts-led narrative led by Thurrock-based consortium Tilbury on the Thames Trust, Thurrock Council, Thurrock CVS, Royal Opera House and Thurrock Lifestyle Solutions CIC.  Inspired by Thurrock's motto 'By Thames to all peoples of the world', the programme will import outstanding creative ideas from across the globe to help intersect two amazing journeys – five years of Asset Based Community Development (ABCD) by Thurrock's voluntary sector and a decade of cultural industry development centred in Purfleet.
The ideas behind the bid emerged followed a programme of facilitated workshops and ongoing partnership development with artists, community and business leaders and public sector organisations.  SBSA then developed this into a full application complete with detailed budget, cash flow, partnership agreement, terms of reference, audience development plan and quality assurance plan.  Given the impact this scheme would have on our local area, this project has been a real labour of love.
As a direct result of the cross-sector trust building which was integral to this project, Scott from SBSA was invited to join the trustee board of Thurrock CVS as an expert fundraising and creative sector advisor.  We were delighted to accept this privilege and look forward to continuing to support the integration of community and creative sectors beyond Creative People and Places.
UPDATE (30/03/20): Given the evolving COVID-19 pandemic, Arts Council England have suspended assessment of Creative People and Places applications to focus on their emergency response.  SBSA awaits further news regarding when the Creative People and Places programme will reopen and will refine the Thurrock application based on guidance issued at that time.